Couples/Maritial Therapy
Most of us that have been or are in relationships know that they can be very wonderful, especially when it's new, however over time things can change and couples can grow apart.  This may happen earlier in the relationship for some couples or later in the relationship for other couples. Either way, there is usually an indication that the relationship requires attention. What many couples fail to realize that there is often a connection between their experiences earlier in life and how they operate in relationships. Couple's counseling can help couples to address the issues that are causing stress in their relationship, while helping them to have a safe space to explore and understand their partner's perspective. For some couples, they may just feel the need to fine tune their relationship much like a car.  And for others, they may just want to strengthen their bond so that they can maintain a lasting and loving relationship.
Gottman Couples Therapy
One of the ways I help couples is through Gottman Couples Therapy, an approach based on 40 years of groundbreaking research by psychologist, John Gottman.  The Gottman Method aims to help you to increase closeness and intimacy, deepen emotional connection, build and improve friendship, generate greater understanding between partners and learn to replace conflict patterns with positive interactions and to repair past hurts.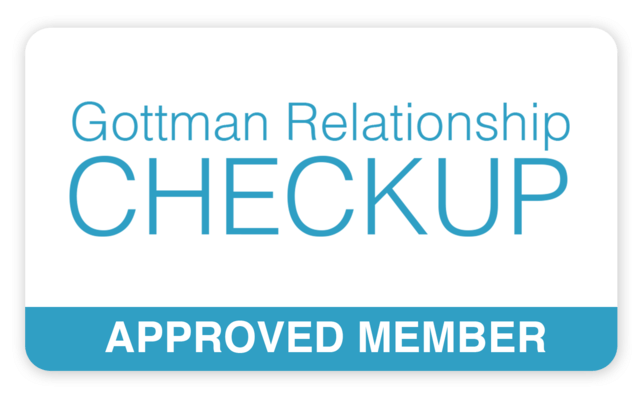 The Gottman Method is an approach to couples therapy that includes a thorough assessment of the couple relationship and integrates research-based interventions based on the Sound Relationship House Theory.
Some of the relationship issues that may be addressed in therapy include:
Frequent conflict and arguments
Poor communication
Emotionally distanced couples on the verge of separation
Specific problems such as sexual difficulties, infidelity, money, and parenting
Couples who enter into Gottman Method Couples Therapy begin with an assessment process that then informs the therapeutic framework and intervention. A conjoint session, followed by individual interviews with each partner are conducted. Once the couples complete questionnaires, I will provide a detailed feedback on your relationship.
My goal is to help couples get to the heart of the matter so that they can start to feel closer and more connected.
Pre-commitment and pre-marital counseling
Pre marital counseling helps couples to prepare for marriage. It can help ensure that you and your partner start your marriage with a stronger bond and clearer expectations of each other's needs.  Counseling may also help you to identify areas of needs in the relationship and gain effective tools and skills to manage difficulties during your marriage.
Please note that on occasion it may be best for a couple to separate because the relationship is too volatile or detrimental to one or both parties. In these cases, I will either recommend that that couple's counseling be terminated and/or may recommend individual counseling.
Would you like to learn more about counseling? Please contact me today for a consultation.
[wpforms id="611″]